For the 2016 Tableau Conference in Austin, Chris DeMartini and I have unified our previously separate work on building Twitter network graphs in Tableau.
Incorporating text analytics, our aim was to update the view at steady increments throughout the conference.
You can find our earlier pieces on Tableau Public at these links:
And here is the combined project for #data16: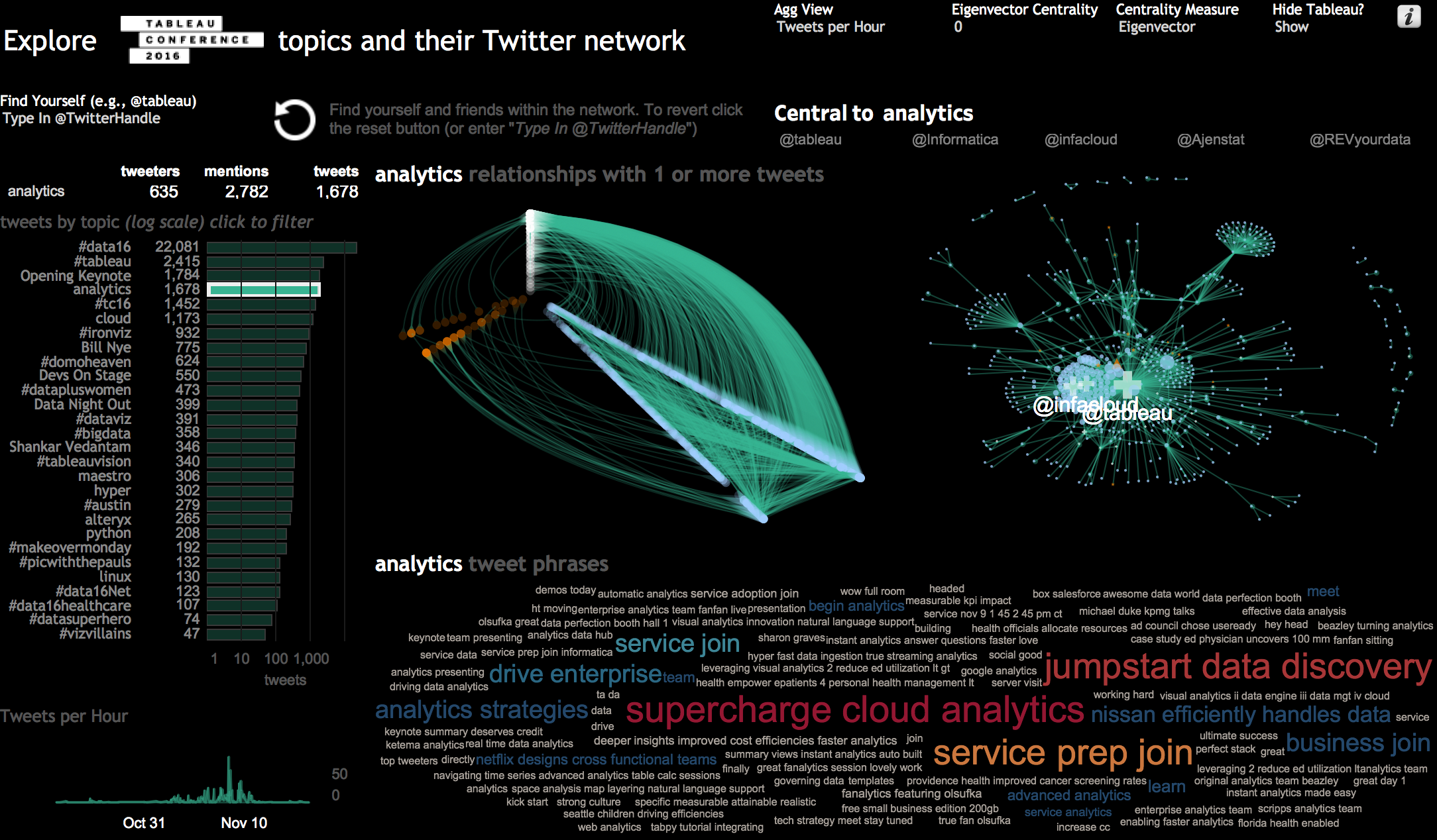 Project Wrap-Up
Chris has published his write-up about the project here. For my retrospective, I will highlight aspects of the data pipeline, the tool sets, and the collaboration.
Vectorization
Various pre-compute steps were executed independently within the overall workflow for each topic:
keyword parsing (Python)
keyword scoring (Python)
network coordinates generation (R)
network centrality measurements (R)
orchestration & data reshaping (Alteryx)
So, with 28 topics, you can imagine that I didn't want to run these five steps manually, for each topic on every data refresh! So vectorizing these individual components inside of the overarching workflow was important for automation.
Multi Disciplinary
Making use of four tools, Python > Alteryx > R > Tableau, our pipeline was rather sophisticated.
Each tool has an inherent strength, and it follows naturally that all four